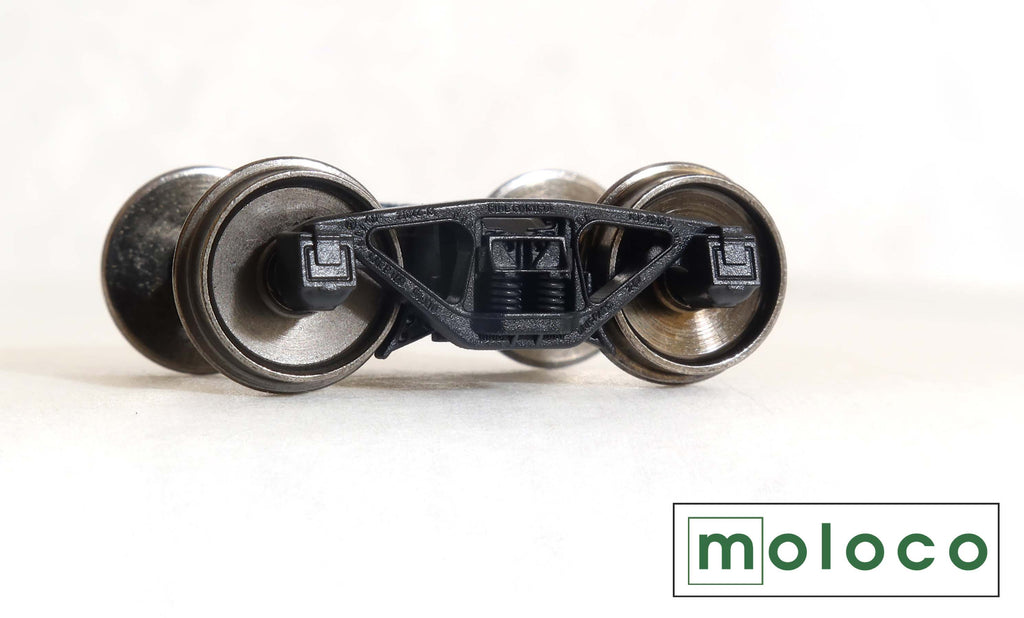 TR-3110 50t Ride Control FB trucks w/wheelsets Standard tread (pair)
This pair of trucks replicates the 50-ton Barber design produced with solid bearing wheelsets. Specifically the pattern design is from the Granite City, IL ASF plant. Based on a pattern for Northern Pacific. This offering comes with STANDARD 0.110" width tread wheelsets, separate brake beams, washes and screws.
The 50t Barber S-2 with solid bearing wheelsets were the mainstay of most 50t cars throughout the forties to the sixties and beyond. With nearly every railroad purchasing them.
---
Share this Product
---
More from this collection